If You Want To Be A Dog Trainer, Do This!
May 26, 2023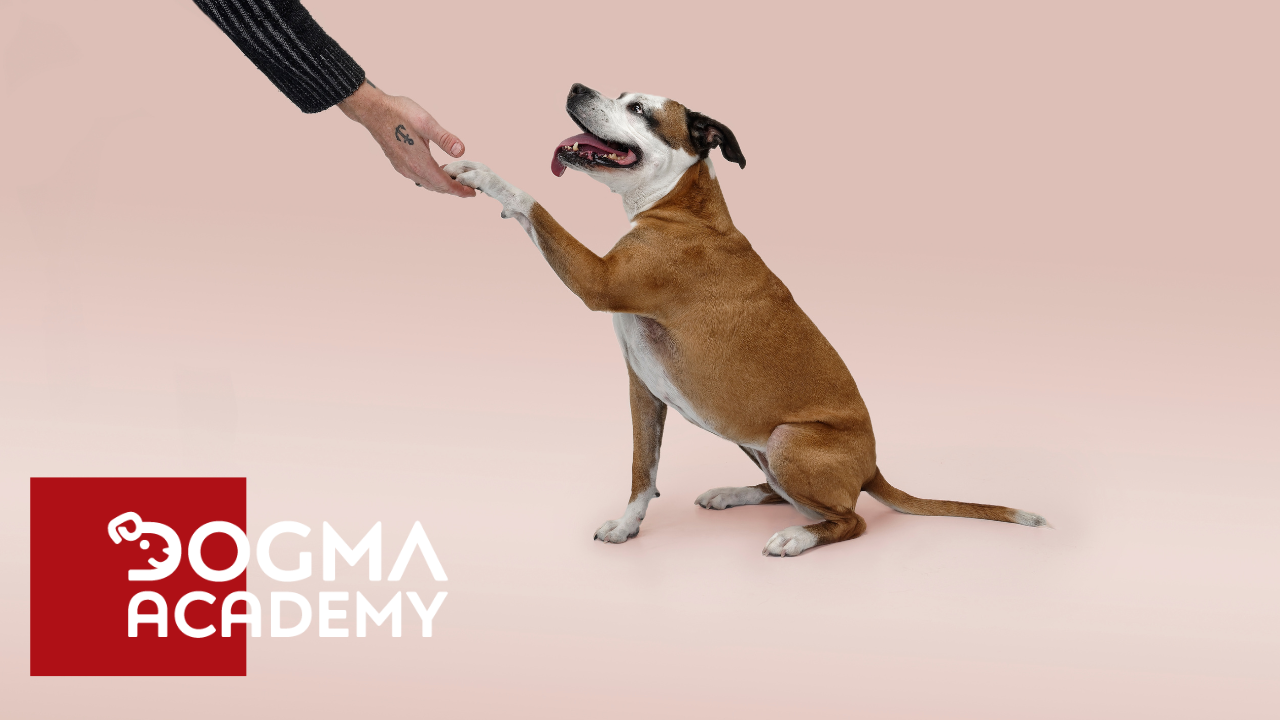 Starting out as a new dog trainer can be both exciting and overwhelming. You may be wondering where to start, how to build your client base, and how to establish yourself as a reputable and knowledgeable professional in the field. In this blog post, we'll explore some key steps you can take as a new dog trainer to help you get started on the right track and have fun while doing it!
Get Certified
One of the first things you should do as a new dog trainer is to get certified. Certification provides credibility and shows that you have the necessary knowledge and skills to work with dogs and their owners. If you are new to the industry, explore the full Dogma Certified Behaviour Consultant (DCBC) program or if you are currently certified, consider the DCBC Stand Alone program for the first of its kind complex behaviour training.
Gain Experience
Gaining experience is essential for building your skills and establishing yourself as a reputable dog trainer. Consider volunteering at a local animal shelter or rescue organization, or adding a customizable practicum to your training if you are a current student or past grad of the Dogma Academy.
Build Your Knowledge Base
Continuing education is important for staying up-to-date on the latest research and techniques in dog training. Attend workshops, seminars, and conferences, and continue to search out and read books, articles, and studies by leading experts in the field.
Establish Your Brand
Establishing your brand is key to building your client base and standing out in a crowded market. Consider creating a logo and website, and use social media to showcase your skills and expertise. Make your voice unique and stand by your standards.
Network with Other Professionals
Networking with other professionals in the pet industry, such as veterinarians, groomers, and other dog trainers, can provide valuable opportunities for referrals and collaborations. Attend local events and join professional organizations to connect with other professionals in your area.
Build Your Client Base
Building your client base is essential for establishing yourself as a successful dog trainer. Consider offering introductory rates for new clients, or partnering with local pet stores and veterinarians to promote your services.
Establish Clear Policies and Procedures
Establishing clear policies and procedures can help you avoid misunderstandings with clients and ensure that everyone is on the same page. This may include such things as policies on cancellations, payments, and training methods.
As a new dog trainer, there are several key steps you can take to establish yourself as a reputable and successful professional in the field. By getting certified, gaining experience, building your knowledge base, establishing your brand, networking with other professionals, building your client base, and establishing clear policies and procedures, you can set yourself up for success in the world of dog training.